berkeley fiction review redesign
collaborators
berkeley fiction review
timeline
june - august 2020
description
this past summer, i was approached by a friend of mine in the
berkeley fiction review
, to help redesign their wordpress site. i took on the task of streamlining the website's navigation to make it easier to read past issues, order print copies, and find their newly revived online blog.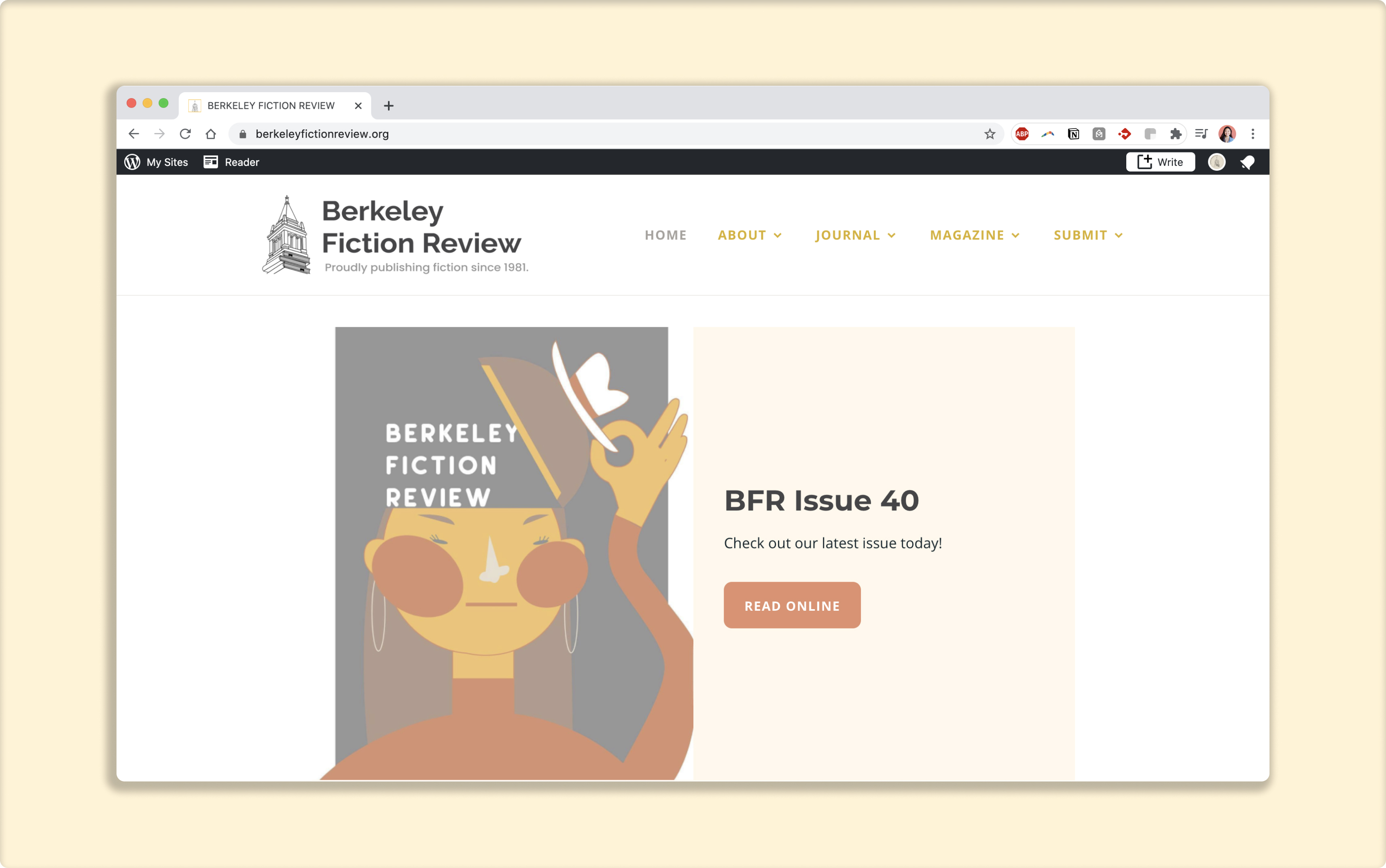 modernizing bfr's website
in my initial conversations with the bfr editorial team, they pitched 5 main goals this website redesign:
overall redesign in aesthetics
cleaner, intuitive navigation
more professional layout for blogposts
easier navigation of past/archived issues
a "heavy overhaul in dragging it to the 21st century"
going forward, i wanted to make the front page easier for new users, particularly, to engage with the publication by creating a layout that parred down on text.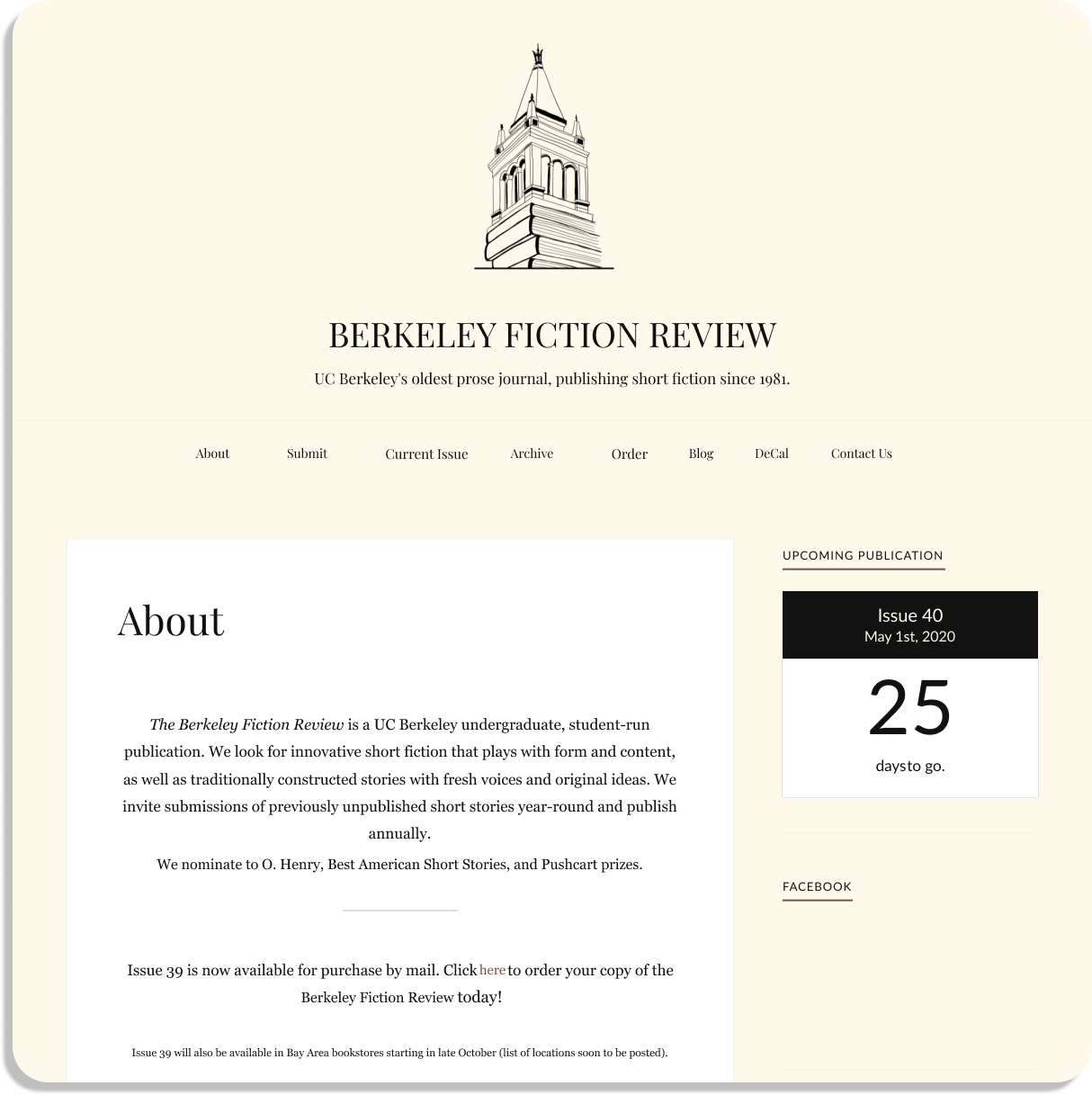 inspiration from other publications
before designing, i wanted to hear from the bfr team on what frame of refrence they had in mind in regards to "modernizing" their site. i took inspiration from four distinct literary journal publications: catapult magazine, the keyon review, the believer, and the short form.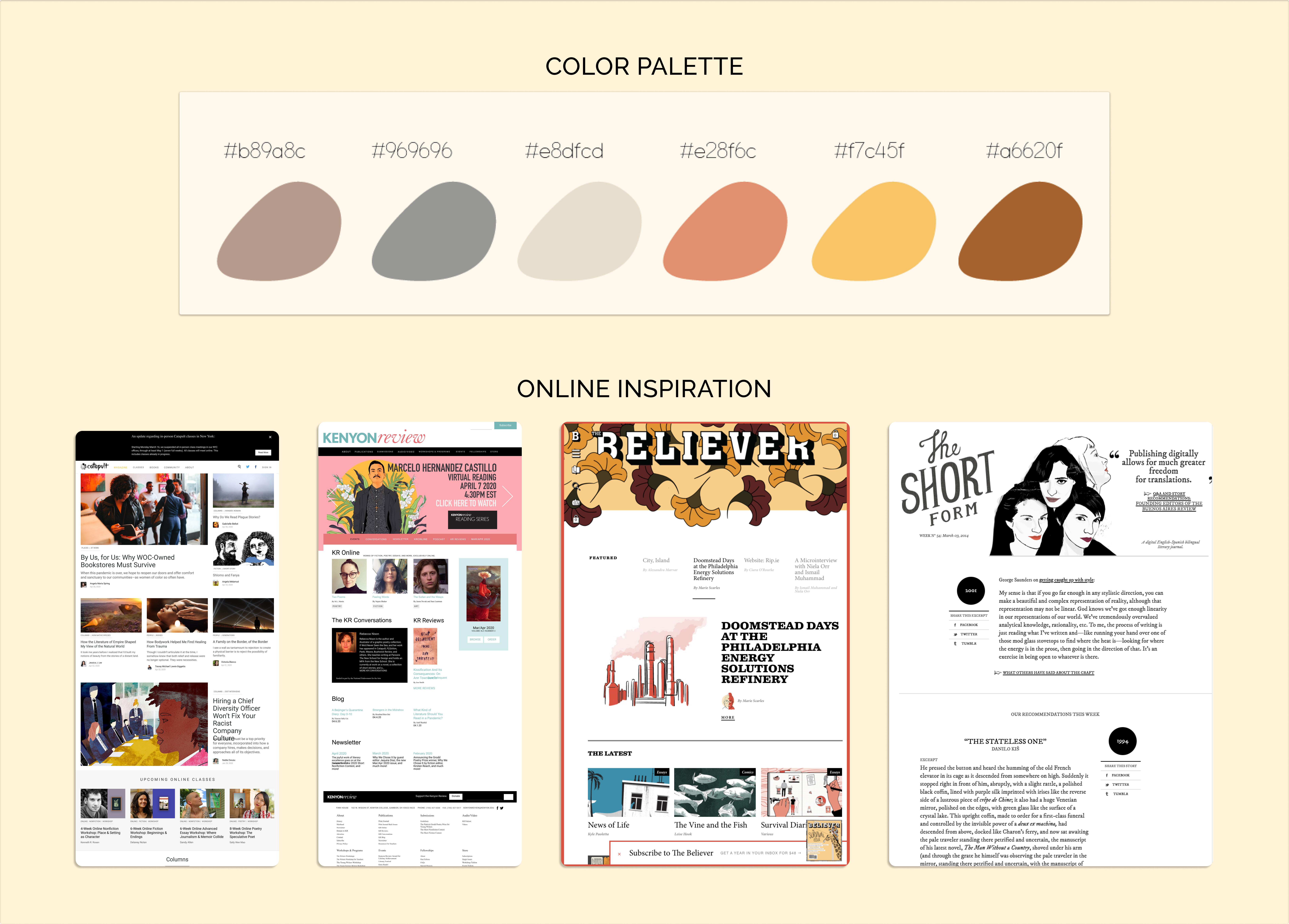 the initial mockup — figma
while looking at various publication sites ranging from other collegiate journals to international news outlets, i noticed there was always a hierarchical organiation of articles that gave every site a "constantly-updated" presence. i wanted to mimic this dynamic layout with a carousel that would highlight the newest print issue, blog article, etc.

for the about page, i wanted to condense their background information while also spotlighting the active editor team — they deserve to be celebrated publicly!

additionally, i created a new footer that incorporated their updated logo, easy access to their contact information, and their social media presence in a more polished manner.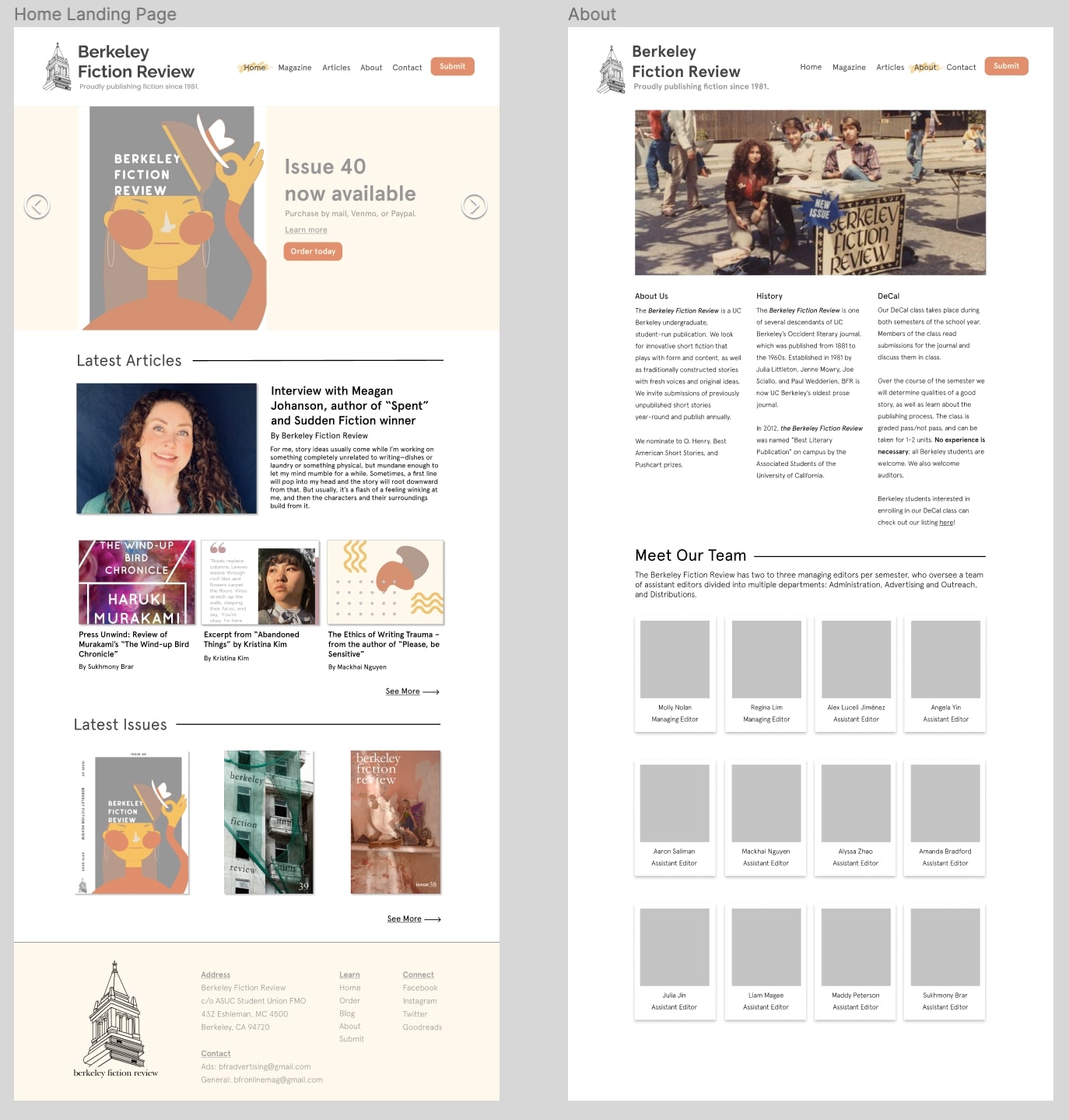 hold on tight! i know you want to keep scrolling, but i'm still working on this page!
stay tuned — i'll have more stuff to show you on this page soon :)