hack:now
collaborators
lucy song,
design
jojo chen,
design
julia wang,
design
noah saso,
tech
terrance li,
tech
roles
email marketing
social media marketing
sponsor marketing
website copywriting
timeline
march - april 2020
4 weeks from ideation to execution
description
hack:now was a 36-hour virtual hackathon co-hosted by
cal hacks
and
postman
to empower hackers to tackle the various challenges faced during the covid-19 pandemic. i led the team's marketing efforts, managing our social media presence, sending logistical & sponsored emails, and collaborating with our event partners such as y combinator & postman for cross-channel promotion. i also worked with our tech and design teams to write our event site's web copy!
by the end of the 3 week promotion period, we registered
2,558 hackers
for our event.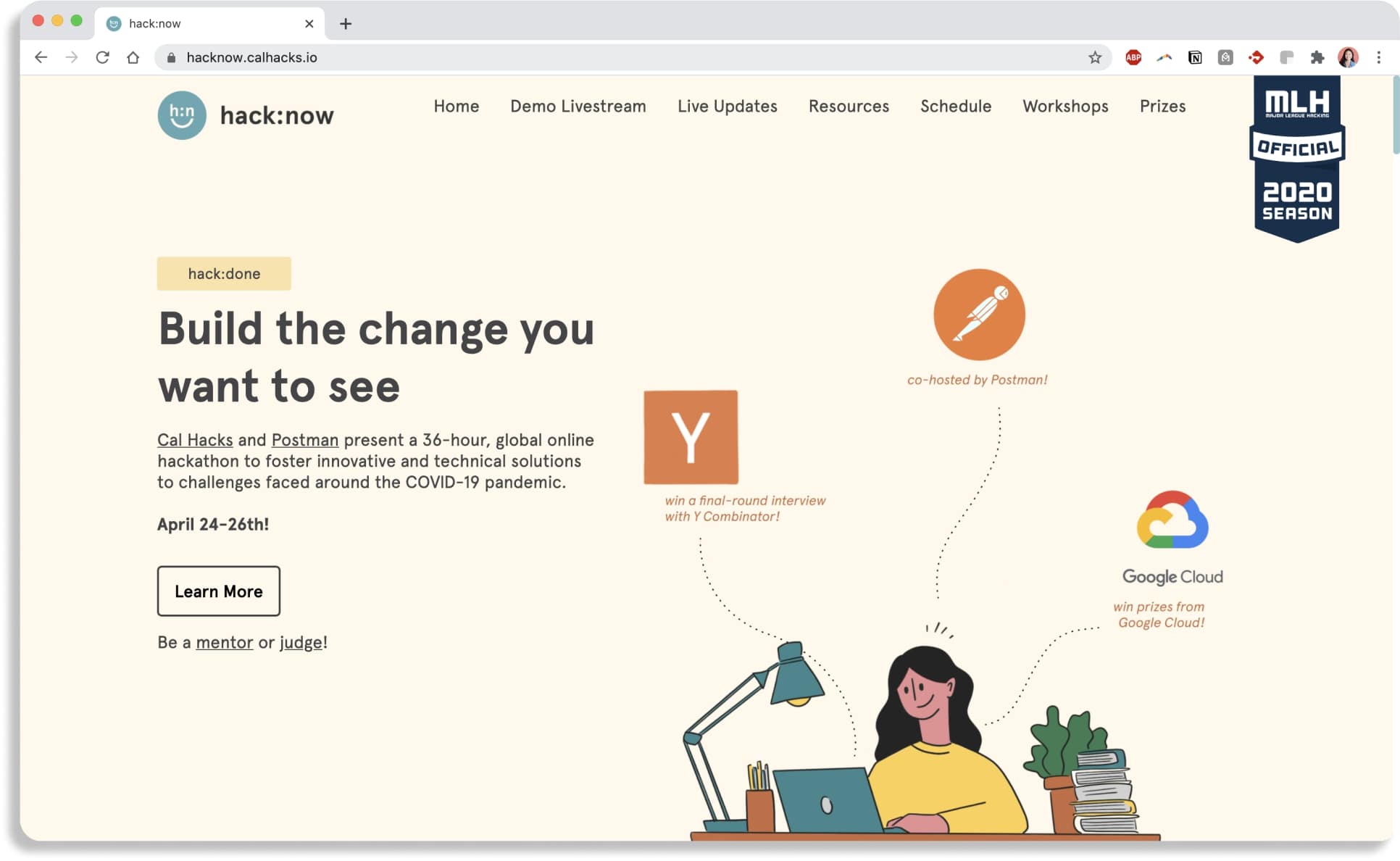 the time to hack is now!
spring 2020, we witnessed schools & offices shutting down, ppe shortages ravaging hospitals nationwide, and toilet paper suddenly becoming america's most valuable commodity.

seeing these painpoints emerge in our local communities, we felt inspired to to mobilize the hacking community to help address some of the challenges everyday people faced due to the pandemic.

with this, we took the plunge into the realm of virtual hackathons, which gave everyone the opportunity to build together on an international scale — all while social distancing.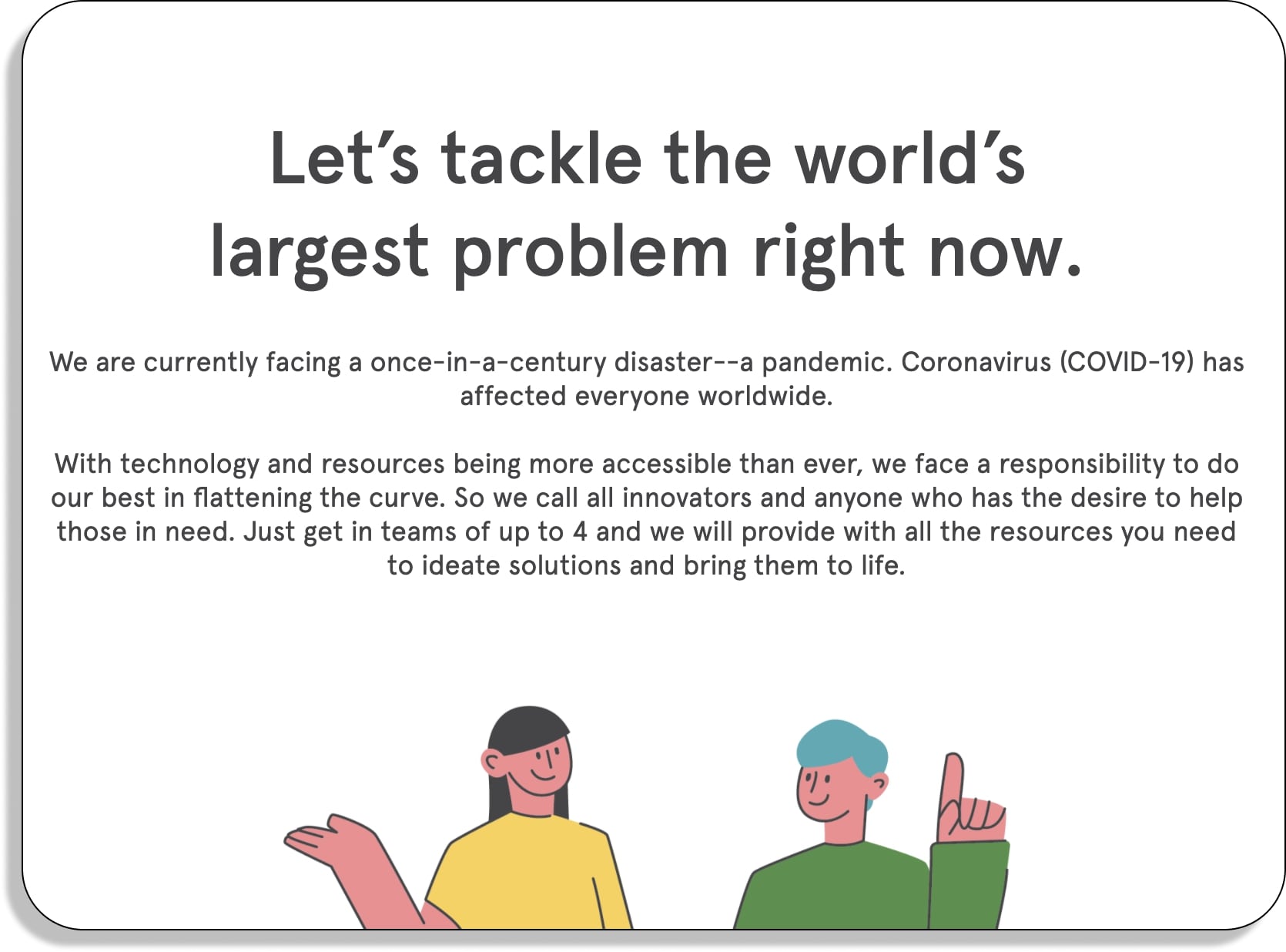 the perks of mc'ing —
meeting steve wozniak
unrelated to my marketing duties, i also got to mc our opening ceremony, where my friend avinash and i actually got to have a conversation with steve wozniak!!

definitely made me realize i need to work on my public speaking skills, but hey everyone's got to start somewhere. i just got a bit lucky to have my first major speaking gig to be with the co-founder of apple. :)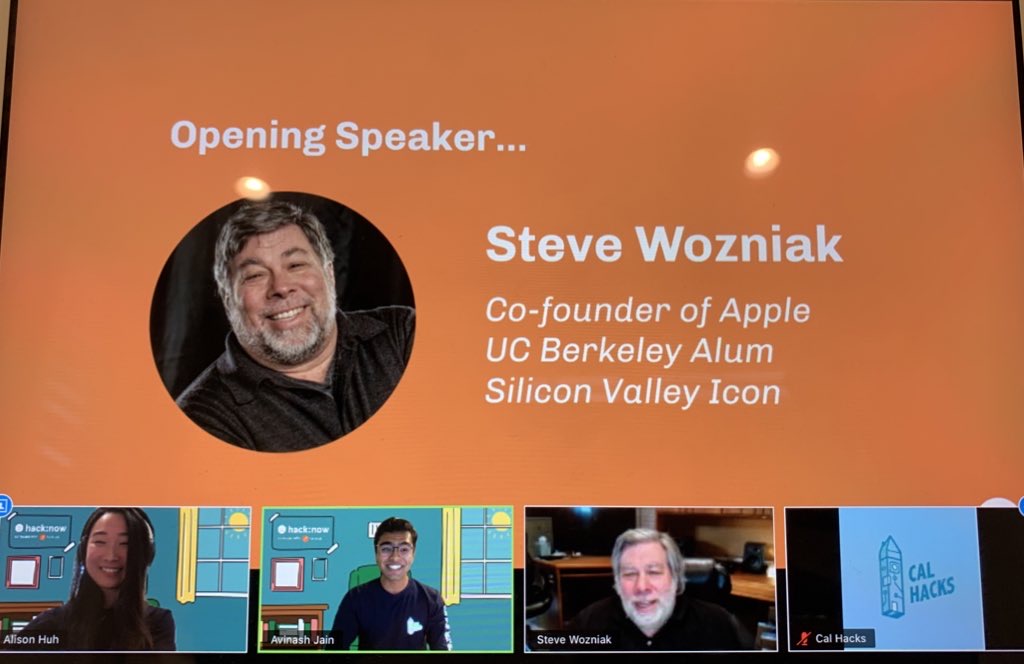 hold on tight! i know you want to keep scrolling, but i'm still working on this page!
stay tuned — i'll have more stuff to show you on this page soon :)